Kia Cee'd: iPod® Mode / iPod® Mode Menu
Within this mode, you will have access to the Random, Repeat and List features.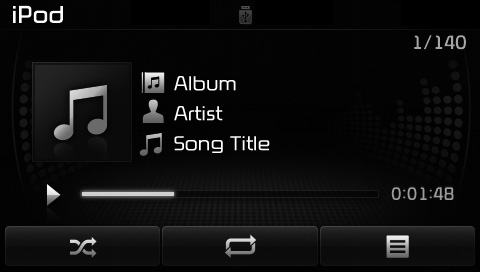 Random
Press the

button to play songs in random order.
• Random All : Plays all songs in Random order.
Repeat
Press the

button to repeat the current song. Press the button again to turn the repeat feature off.
• Repeat : Repeats the current song
List
Press the

button to display the Category Menu.
Turn the

TUNE knob left/right to search for the desired category.
Once you find the desired category, press the

TUNE knob to select and play.