Kia Cee'd: Using a child restraint system / Child seat restraint suitability for vehicle ISOFIX positions - For Europe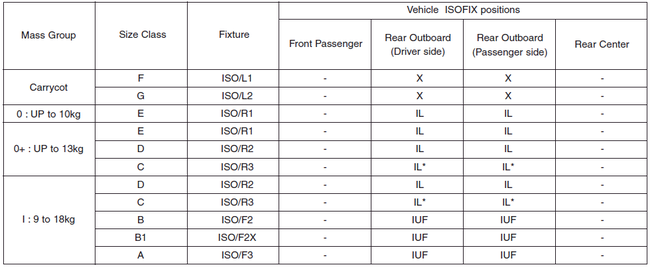 IUF = Suitable for ISOFIX forward child restraints systems of universal category approved for use in the mass group.
IL = Suitable for particular ISOFIX child restraints systems (CRS) given in the attached list. These ISOFIX CRS are those of the "specific vehicle", "restricted" or "semi-universal" categories.
X = ISOFIX position not suitable for ISOFIX child restraint system in this mass group and/or this size class.
IL* = ISO/R3 is able to be set up only at the foremost position of the front seats. But ISO/R3 is not able to be set up for 3 door vehicle.