Kia Cee'd: Air bag warning and indicator / Air bag warning light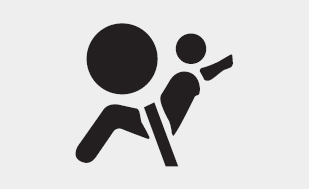 The purpose of the air bag warning light in your instrument panel is to alert you of a potential problem with your air bag - Supplemental Restraint System (SRS).
When the ignition switch is turned ON, the warning light should illuminate for approximately 6 seconds, then go off. Have the system checked if:
The light does not turn on briefly when you turn the ignition ON.
The light stays on after illuminating for approximately 6 seconds.
The light comes on while the vehicle is in motion.
The light blinks when the ignition switch is in ON position.