Kia Cee'd: Child restraint system / Using a child restraint system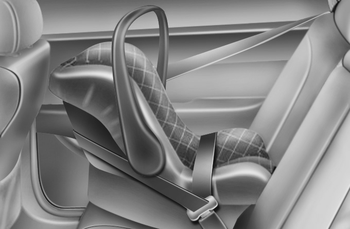 Rearward-facing child restraint system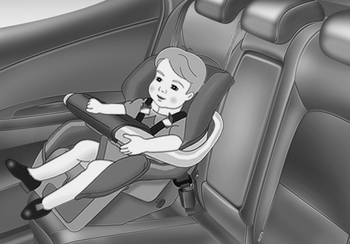 Forward-facing child restraint system
For small children and babies, the use of a child seat or infant seat is required. This child seat or infant seat should be of appropriate size for the child and should be installed in accordance with the manufacturer's instructions. For safety reasons, we recommend that the child restraint system be used in the rear seats.
WARNING
Never place a rear-facing child restraint in the front passenger seat, because of the danger that an inflating passenger-side air bag could impact the rear-facing child restraint and kill the child.
WARNING - Child seat installation
A child can be seriously injured or killed in a collision if the child restraint is not properly anchored to the vehicle and the child is not properly restrained in the child restraint. Before installing the child restraint system, read the instructions supplied by the child restraint system manufacturer.
If the seat belt does not operate as described in this section, we recommend that the system be checked by an authorized Kia dealer.
Failure to observe this manual's instructions regarding child restraint system and the instructions provided with the child restraint system could increase the chance and/or severity of injury in an accident.
If the vehicle headrest prevents proper installation of a child seat (as described in the child seat system manual), the headrest of the respective seating position shall be readjusted or entirely removed.