Kia Cee'd: Using a child restraint system / Installing a child restraint system by lap/shoulder belt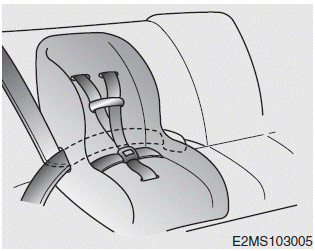 To install a child restraint system on the outboard or center rear seats, do the following:
1. Place the child restraint system in the seat and route the lap/shoulder belt around or through the restraint, following the restraint manufacturer's instructions. Be sure the seat belt webbing is not twisted.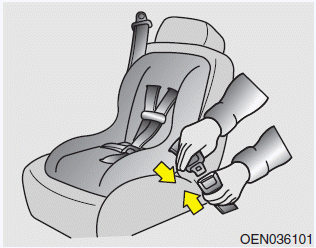 2. Fasten the lap/shoulder belt latch into the buckle. Listen for the distinct "click" sound.
Position the release button so that it is easy to access in case of an emergency.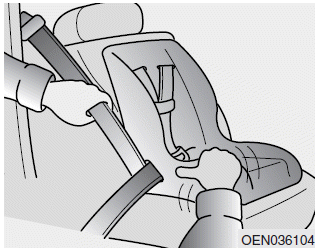 3. Buckle the seat belt and allow the seat belt to take up any slack. After installation of the child restraint system, try to move it in all directions to be sure the child restraint system is securely installed.
If you need to tighten the belt, pull more webbing toward the retractor. When you unbuckle the seat belt and allow it to retract, the retractor will automatically revert back to its normal seated passenger emergency locking usage condition.