Kia Cee'd: Light bulbs / Front light replacement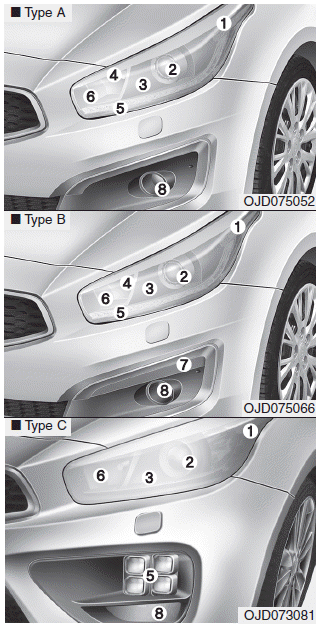 (1) Front turn signal light
(2) Headlight (Low)
(3) Static bending light (if equipped)
(4) Position light
(5) Position light / Daytime running light (DRL, LED Type) (if equipped)
(6) Headlight (High)
(7) Daytime running light (DRL, Bulb type) (if equipped)
(8) Front fog light (if equipped)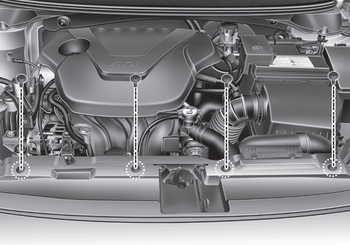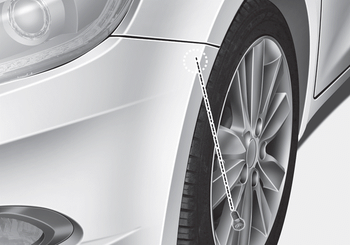 Diesel only
If you can reach the bulb without removing the headlight assembly, you do not need to do step 4 to 7.
4. Loosen the retaining bolts on the front bumper .
- Front bumper upper board : 4 EA
- Front bumper cover : 1 EA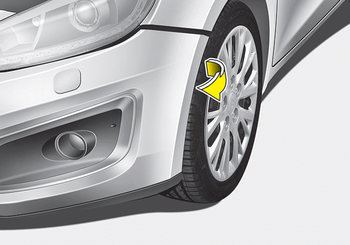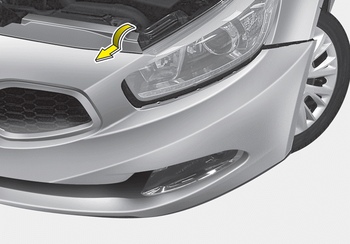 Diesel only
5. Pull out the front bumper cover.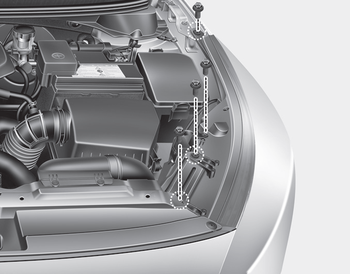 6. Loosen the retaining bolt .
7. Pull out the headlight assembly from the body of the vehicle.