Kia Cee'd: Radio mode / Basic Mode Screen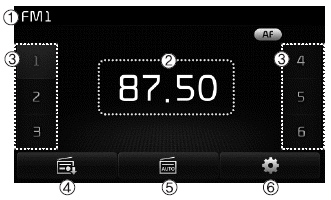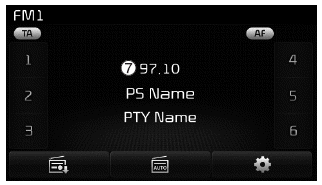 (1) Mode Display
Displays currently operating mode.
(2) Frequency
Displays the current frequency.
(3) Preset
Displays current preset number 1 ~ 6.
(4) Preset Display
Displays saved presets.
(5) Auto Store
Automatically saves frequencies with superior reception to Preset buttons.
(6) RDS Menu
Displays the RDS Menu.
(7) RDS Info
Displays RDS broadcast information.