Kia Cee'd: Cruise Control System / Schematic diagrams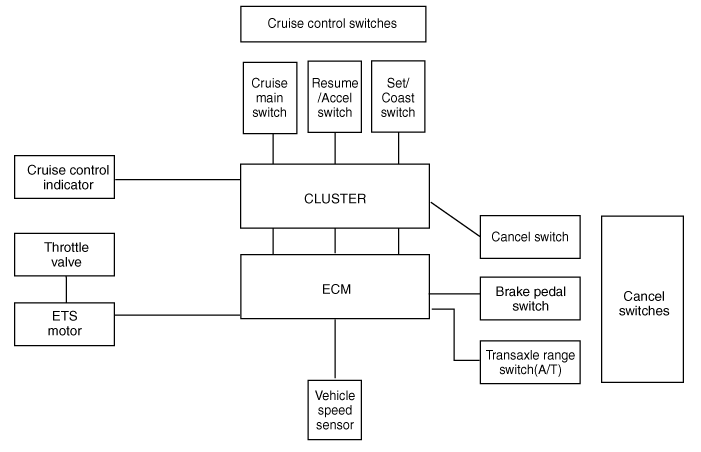 Component Parts And Function Outline
Component part

Function

Vehicle-speed sensor

Converts vehicle speed to pulse.

ECM

Receives signals from sensor and control switches.

Cruise control indicator

Illuminate when CRUISE main switch is ON (Built into cluster)

Cruise Control switches

ON/OFF switch

Switch for automatic speed control power supply.

Resume/Accel switch

Controls automatic speed control functions by Resume/Accel switch (Set/Coast switch)

Set/Coast switch

Cancel switches

Cancel switch

Sends cancel signals to ECM.

Brake-pedal switch

Transaxle range switch (A/T)

ETS motor

Regulates the throttle valve to the set opening by ECM.

* ETS : Electronic Throttle System